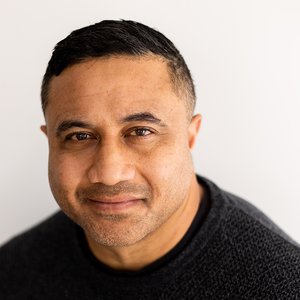 Hosea Taani

RT3T™ Facilitator
PLD Facilitator ACC1418
RT3T™ Facilitator


PLD Facilitator ACC1418
Tauranga | Bay of Plenty
Hosea is an experienced teacher with national and international experience. His father is of Tongan descent (Felemea, Ha'apai, Tonga) and his mother is of Māori descent (Ngati Awa, Te Teko, Bay of Plenty).
Hosea has a deep passion for coaching teachers in the use of pedagogies that empower our Māori and Pasifika tamariki as learners and leaders.
His work has a strength-based approach, and included supporting a number of schools to unpack our government policies: Ka Hikitia – Ka Hāpaitia, and Tapasā; and growing collaborative working relationships between schools and their communities.
Hosea has experience in both teaching and management roles across primary and secondary schools, and in sports education with all ages. He has worked in North and South Auckland and Bay of Plenty, as well as in South Korea and England. He has been a Team Leader, Head of Sport, SENCO, Associate Principal, Community of Practice Lead and Head of Foreign Teachers Korea. More recently Hosea has worked as a Resource Teacher for Learning and Behaviour (RTLB) and completed a Masters in Specialist Teaching through Massey University.
Hosea enjoys his success as a powerlifter and has been a National and International Representative with NZPF. He is a proud father and husband to a small business owner.