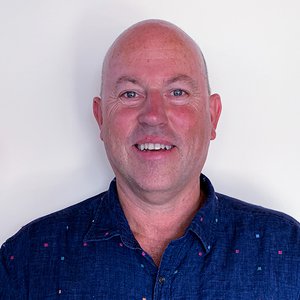 Malcolm is a technology facilitator with the RTeach Institute focusing on the implementation of the new digital technologies curriculum content. Prior to this current role, Malcolm was a technology facilitator with Team Solutions – University of Auckland from 2012 to 2018. He was national coordinator for technology from 2014 to 2016 as part of the Secondary Student Achievement contract. Previous roles include Technology Adviser with School Support Services at the University of Waikato from 2009 to 2011 during which time he held a national role supporting digital technologies teachers. He was Head of the Technology Faculty and a Computing/Digital Technologies teacher at Katikati College from 1995 to 2008.
Malcolm's strengths and interests lie in:
Managing the change process associated with introducing the new digital technologies curriculum content
Curriculum planning and review regarding the technology learning area in general and the new digital technologies curriculum content in particular from year 7 to 13
Assessment including NCEA assessment in digital technologies and the broader technology learning area
Effective pedagogy in technology and digital technologies
Working with middle leaders to develop their own ability to be an effective middle leader and to improve outcomes for all students
Guiding middle leaders and teachers with data analysis for continuous improvement
Course and pathway planning to better meet the needs of all students
Subject specific literacy in the technology learning area
Teaching as Inquiry to build a culture of continuous improvement
Malcolm has worked in a variety of Ministry of Education and NZQA initiatives in the technology and digital technologies area. He was one of two teacher representatives on the Ministry of Education Growth and Innovation Technology Education Reference Group from 2004 to 2008. He received a Royal Society of New Zealand Science, Mathematics, and Technology Fellowship in 2004, and was lead teacher in the Katikati College/Hillcrest High School Beacon Practice cluster from 2005 to 2007. He served as TENZ Waikato/BOP regional chair in 2009/2010.