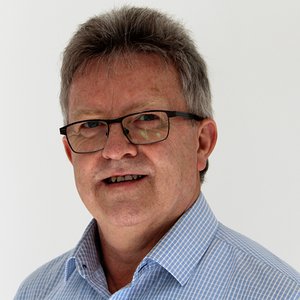 Michael Drake

STEM/Maths Facilitator
PLD Facilitator ACC1220
STEM/Maths Facilitator


PLD Facilitator ACC1220
Wellington | Wairarapa
Michael Drake is a Mathematics and Statistics facilitator, based in Upper Hutt and working mainly in the Wellington/Wairarapa regions. His background includes 20 years of experience teaching mathematics and statistics at secondary schools, and eight years as a PLD provider in the National Numeracy Project (Years 7 to 10) and for the introduction of NCEA. In the last decade he has lectured in pre-service teacher education at Victoria University of Wellington in both the primary and secondary programmes (Years 1 to 13) while conducting research into developing students' understanding of mathematics in years 5 to 11. These are the critical years in which students learn to move from thinking predominantly in terms of whole numbers and addition, to learning to think multiplicatively and with number forms such as fractions – while simultaneously learning to think algebraically, statistically, and geometrically.
Michael's current interests are in:
using PLD as a lever to improve both teacher and student understanding, and enjoyment, of mathematics and statistics;
developing ambitious mathematics teaching, a discourse-based approach to teaching mathematics designed to create high student engagement with mathematics and strong learning gains for all students;
use of evidence-based practice and the inquiry cycle to improve outcomes for all students;
helping schools develop robust mathematical programmes that can survive challenges such as staff turnover;
PLD and teaching interventions on specific topics such as the teaching and learning of basic facts, algebra and algebraic thinking, probability, and linear scale.