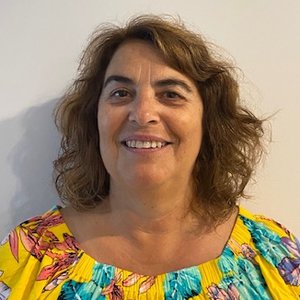 Jenny began her work with the RTeach team at the beginning of 2022 and has thoroughly enjoyed being able to work alongside teachers and students in a collaborative way. She is an experienced teacher who has taught in both primary and secondary schools in Tauranga, Hamilton and Masterton. Having had a leadership role in speeches when teaching, Jenny finds the oral language component of RT3T and the critical thinking aspect particularly enjoyable.
Although her main role in secondary schools was as an English teacher, she also ran the ASDAN programme (now SPEC) which offered students an alternative subject and learning pathway based on the NZC Key Competencies. This experience led to Jenny developing a strong interest in teaching and supporting students with additional needs and inspired her to become a Resource Teacher of Learning and Behaviour (RTLB). During this time, she gained her Postgraduate Diploma in Specialist Education.
Jenny worked as an RTLB for 5 years, which was invaluable in extending and strengthening her knowledge and skills in a wide range of contexts. This included collaborating with teachers and whānau to identify issues, problem-solve and support individual students, groups and classes to improve their learning and behaviour.
Jenny's first career was as a registered nurse in New Zealand and in Texas. She was able to combine her interests in Health and Education, and has worked as a Health Promotion Advisor and the Manager of a Resilience Project in Hawkes Bay.
Jenny brings a wide range of strengths, experience and knowledge to the RTeach team, including an interest in drama and music. She is looking forward to new challenges as an RT3T™ Facilitator.