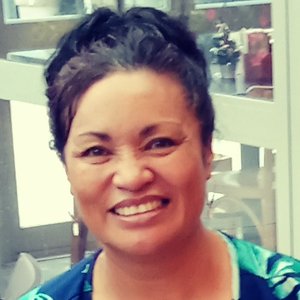 Susie Talimalo-Ikihele is a New Zealand born Samoan who is South Auckland raised and Pasifika proud and Kiwi proud. Her husband is of Niuean and Tongan ethnicity, and together they are raising their young adult aiga (family).
Susie is a highly experienced teacher, who has taught from New Entrant to Year 10 and transitioning school leavers into tertiary education, and has worked as a Resource Teacher Learning and Behaviour (RTLB) for approximately fifteen years. She is an Incredible Years (IY) facilitator for the Teacher, Autism and Parent programmes, and is an IYT Peer Coach. Susie specialises in positive behaviour management, and academic, social, emotional and persistence coaching strategies. Her particular focus is on working with and supporting students with their families to achieve success within our schooling systems.
Susie has extensive experience in working within the wide range of Pacific and school communities in the Auckland region. She has developed and implemented culturally responsive workshops and curricula involving Tapasā and APPE (Action Plan Pacific Education) for schools and community groups.
Susie officially joined the RT3T™ team in 2021. Susie believes leadership starts with service and supporting leaders to know who they are. As a coach, Susie understands the importance of building positive relationships with self and others. She often uses the equity model, as it supports authentic leadership, serving others according to what they need to achieve success.
"A fia alu vave lau va'a alo na'o oe"
If you want your boat to travel fast,
go alone
"A fia alu mamao alu fa'atasi"
If you want your boat to travel further,
go together