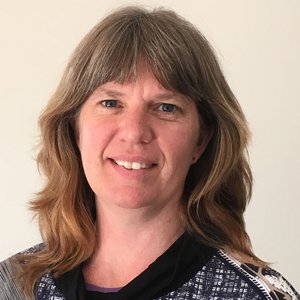 Karen Farmer has worked in a variety of roles in Taranaki, Manawatu/Wanganui and Eastern Bay of Plenty Regions in the primary, secondary and tertiary sectors. Her roles have included Supplementary Learning Support Teacher, Learning Advisor, and assessor for both SPELD and the NZ Centre for Gifted Education.
Karen joined the team in 2019 having had three years experience in a secondary school with a focus on learning support and teaching English where she worked alongside Robyn, in a Lead Teacher role, to implement RT3T™ across a range of Year levels. Including using RT3T™ to support students with low literacy levels to achieve their NCEA literacy requirements.
Karen has a particular interest in early literacy and how RT3T™ can be used in the early years of primary schooling. 
Karen has a Masters in Education- Literacy; PG Dip Education- Special Education; Graduate Dip Teaching (primary);  Graduate Certificate in Careers Counselling; and  BA (Educ and Psych).