What High School teachers are saying
Quotes from secondary teachers in schools forging ahead with plans to ensure that RT3T™ is strategically embedded for every student.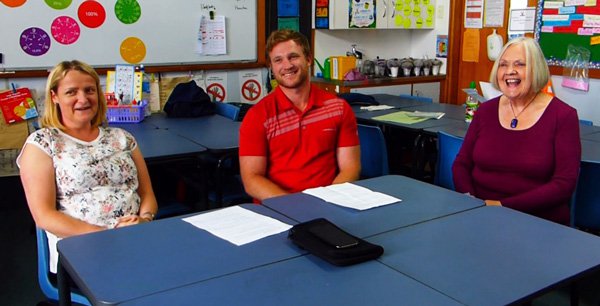 RT3T™ makes a really big difference.
such a huge impact on teachers and learners
RT3T™ is so popular with our kids
It's being proven to work when there's ongoing skilled implementation.
It's a way of changing teaching and learning – it raises achievement, and the progress is sustained.
amazing resource, so different to what we have done
gives the power to the kids, not done to them, they're so actively involved – that's the value of RT3T™
we know that we've made a difference
it's about so much more than literacy – it's also about participation, team building and collaboration
RT3T™ enabled teachers of NCEA classes to work in a completely different way with their students, with students more settled and engaged. Students who did not achieve NCEA L1 or L2 were, with one exception, persistent absentees over the year.
we have to do this, it's ethical practice
It touches so many bases so quickly
…Caught me after school…she was really excited she'd done a whole class version of RT with her class, around a poem. She said the students were superb, and she's learned far more than if she'd 'taught' them.
once teachers see the self-managing groups, they're super keen
we learn by doing, we learn together with the kids
One of the best PLD experiences I have had in my 9 years of teaching! So positive, practical and well-supported. It was easy to communicate and any questions/queries were responded to quickly.
like the kids, the more we do it, the better we get at it
It's not just a reading strategy, it's a teaching and learning strategy, it supports investigation
What High School leaders are saying
Principal of one of our largest secondary schools

We definitely would like to be involved further in 2017 because of significant progress within our junior school in 2015, 2016
Senior secondary school leader

When each teacher builds in the elements into all their classes, the overall effect is much more than just the accelerated learning of the targeted classes
What the principal and deputy principal of Waterlea Primary School said
Margaret Palmer, Principal and Therese Bakker, Deputy Principal

Reciprocal Teaching-RT3T™ has been running at Waterlea School for the past 4 years. It started with a RTeach facilitator working alongside our teachers and coaching them for the delivery of RT3T™.

The RTeach service was effective in providing continuity of professional learning opportunities through: observations, feedback, attendance at team meetings and keeping up constant communication. The programme provider was always looking for ways to improve the implementation both at the teacher training level and in the approach with students.

We have continued with the RT3T™ programme because we believe and have evidence to support it is making a positive difference for all learners and in particular our priority learners. We have noted RTeach provides strategies that foster deep thinking, problem solving and self-management. When using these strategies learners, who are decoding at a lower level, are able to engage with texts at a higher level. The flow on effect of this has meant the self-efficacy of these learners also improved. Another benefit we observed for our students was the transfer of strategies into other learning areas.

We continue with RT3T™ as it has made a positive difference to all learners in raising their skills, ability to reach expectations of the key competencies and growth in their self-esteem and confidence.

RT3T™ puts the student at the centre providing agency to which our children respond positively.
What Diana Peri said when she was principal of Oranga School
At Oranga, five Year 4 to 6 classes and their teachers participated in a BES research project with Julia Westera in 2014.
The updated Reciprocal Teaching method has many benefits for children and for teachers. For teachers, the evidence-based programme provides in-depth, responsive strategies that foster deep thinking, problem solving and self-management.

While this has been used primarily for the teaching of reading at Oranga School, the potential for using the strategies in other learning areas has been recognised.

Students at Oranga School responded with enthusiasm and accelerated progress. They reported a greater sense of self-confidence and agency, and enjoyment in their learning.