Reciprocal Teaching – RT3T™: Alignments with National Priority areas
Key influences that lift student achievement
Reciprocal teaching is a collaborative learning strategy that accelerates learning.
Reciprocal teaching focusses on four metacognitive strategies: clarifying, questioning, summarising and predicting.
The reciprocal teaching package RT3T™ can be modified for specific learning of students of all ages (from 5 year olds to tertiary students).
If well implemented, RT3T™ can make a large difference to student achievement in areas that matter.
If well implemented, RT3T™ can facilitate transformational change spiralling into schools|kura, CoL|Kāhui Ako.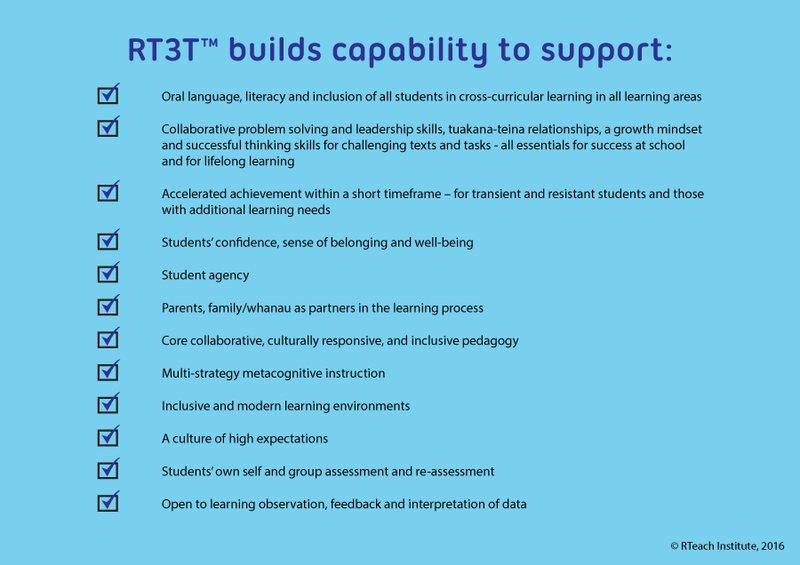 ---
Tags:
accelerated learning 2016 primary school literacy secondary school intermediate school high school RT3T life skills assessment for learning pedagogy NZ curriculum key competencies reciprocal teaching