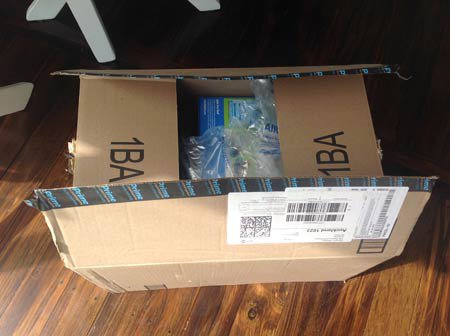 I just received a box full of Robot Turtles board games.
What is Robot Turtles?
As creator Dan Shapiro, one of Seattle's most respected tech entrepreneurs, says
It's a ridiculously fun way for kids to learn fundamentals of programming.
I created Robot Turtles because I wanted to make it easy to spend quality time with my twins. It's really simple…
A lot of people ask me why I made Robot Turtles as a board games instead of an app. I don't know about you but I don't have any trouble getting my kids to stare at a screen.
We open the Robot Turtles box, their faces light up, we sit down, and the next hour is full of "A-hah!" and "Wow!" and "BZZZT". We play together and I get to share my love of programming with my kids…
(Quotes from the Robot Turtles Kickstarter video.)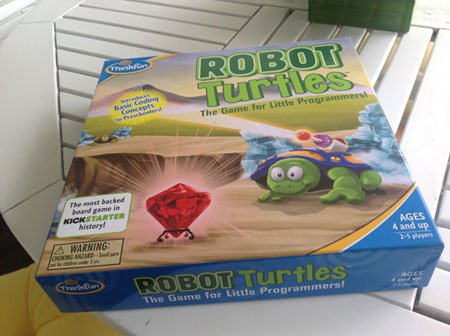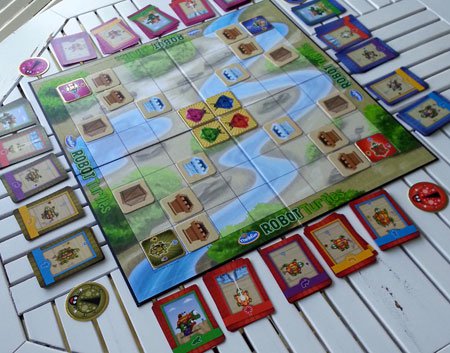 The game provides opportunities for learning directionality (left/right), rotation, planning a sequence of actions (algorithms), turntaking, cooperation and self-correction skills.
The child is the turtle master and commands the adult what to do. The adult is the turtle mover and produces the sound effects.
This game aligns well with reciprocal teaching's 4 thinking skills eg. 'debugging' formalises self-correction or 'clarifying', card-play involves 'predicting' where your turtle will go, and 'function' (using one card to represent any number of other cards) provides a 'summary'.
Dan is currently working on Robot Turtles LLC, a company that began when he accidentally launched the bestselling boardgame in Kickstarter history.
Before that, he spent two years at Google after they acquired his last company, Sparkbuy, just six months after he started it. And before Sparkbuy, Shapiro was Founder and CEO of Ontela, where he was named CEO of the Year by MobileBeat. Ontela is now a part of Photobucket Inc, where Dan sits on the Board of Directors.
Both Robot Turtles and Reciprocal Teaching are about spending fun quality time teaching 21st century thinking skills while the children take control.
Teachers, this can be played in the classroom and as a classroom.
For more information, see http://www.robotturtles.com/.
---
Tags:
games