Reciprocal Teaching – RT3T™ shows Seismic Shifts with Māori
An exciting outcome of the modernised Reciprocal Teaching - RT3T™ initiative is the large data base we now have showing huge gains for Māori students. Some of the 2016 data follows.
In a secondary school with predominantly Māori students, students in 4 classes averaged 2 years' growth, with 'a seismic shift'.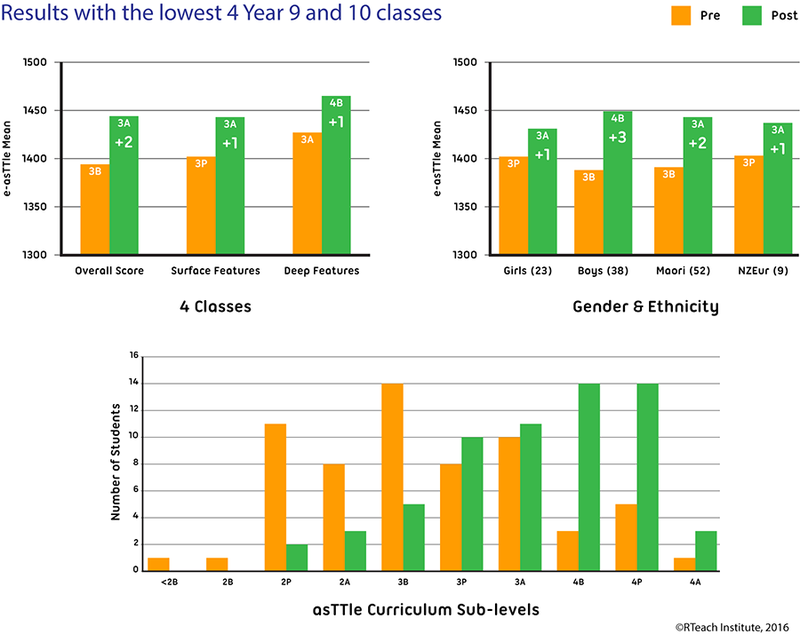 Two teachers volunteered to run the coaching intensives for a second time, but now with their Year 12 classes. One teacher excitedly talked about 'the amazing impact on my teaching'.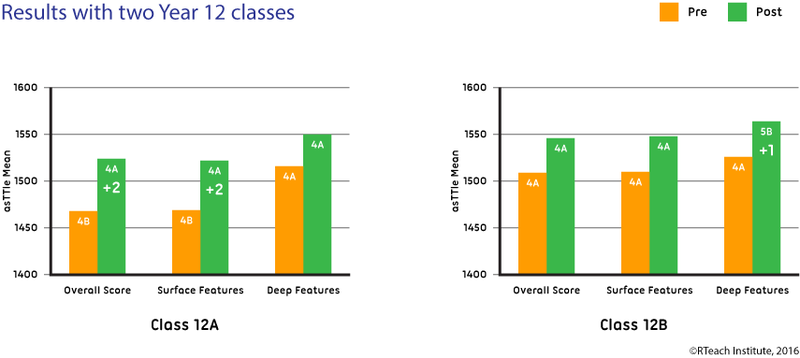 ---
Tags:
graphs accelerated learning multicultural 2016 EasTTle secondary school reciprocal reading high school RT3T assessment for learning evidence-based reciprocal teaching reading Maori