Prioritising our Year 4 ākonga leads to massive gains with Reciprocal Teaching - RT3T™
The following 2020 graphs show Year 4 ākonga making larger gains than Year 5 and 6 ākonga, with all of the lower scoring Year 4 ākonga leaping above the national average.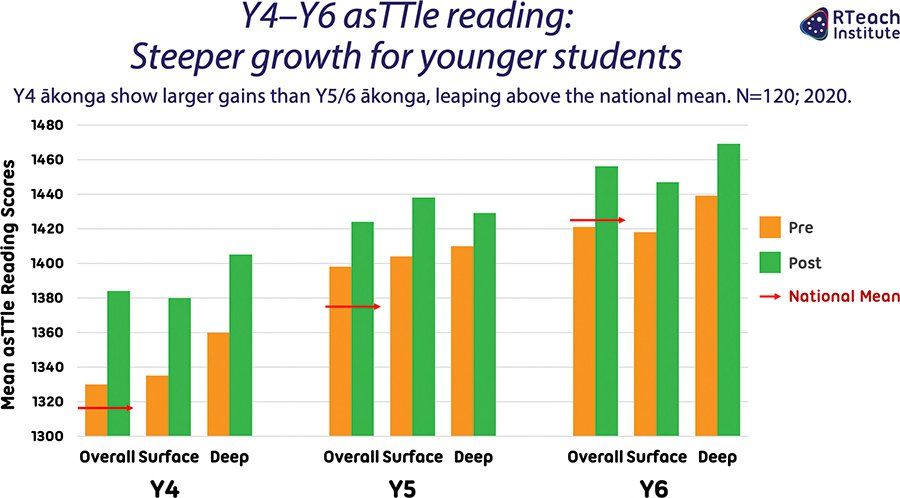 This pattern has been replicated in 3 of our primary schools. The steepest gains are for Year 4 cohorts, demonstrating again that RT3T™ can provide a systemic and culture shift that ensures accelerated achievement for all ākonga – and proactive and effective inclusion.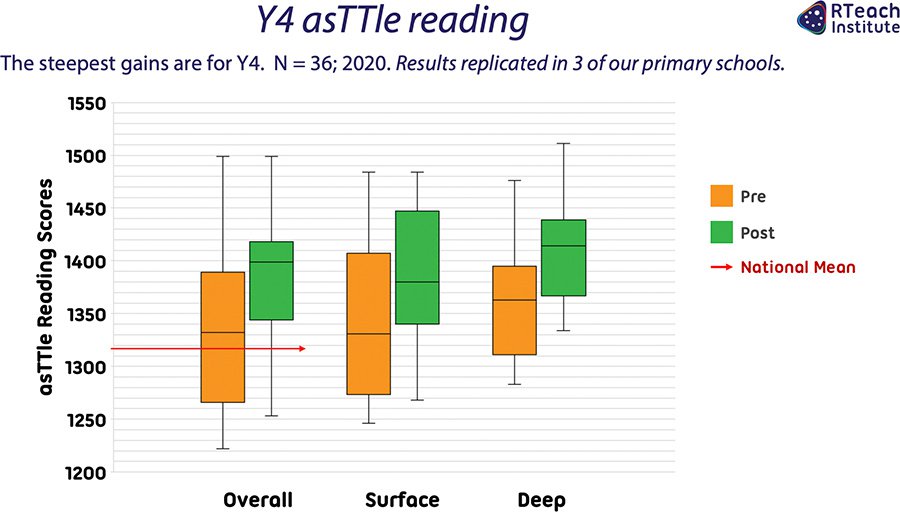 When our primary schools prioritise Year 4s, these ākonga are set up for success at one of the most optimal and formative times of their schooling years.
See the October 2020 Newsletter for more.
---
Tags:
Y6 accelerated learning Y4 thinking skills primary school literacy 2020 leadership reciprocal reading collaborative learning RT3T reciprocal teaching reading Y5